Telescopes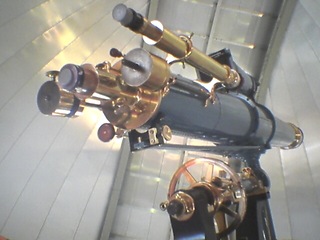 If you're interested in telescopes, we've got all your options covered.
Learn and Use
Learn how to use your new telescope, via personal instruction from SFAA and the San Francisco Sidewalk Astronomers.
Tips, advice and resources to help you get started in astronomy.
Build
Building your own telescope?!? How cool is that? Learn how. Take part in a telescope building class, offered each fall here in San Francisco at the Randall Museum.
We advise against buying cheap telescopes from department and mall stores, online shopping channels, and other non-specialty shops. But if you already have such a scope, here's some tips to make it work better.
Buy
When shopping for your first scope, it is most important to know what not to buy.
Telescope Stores in the San Francisco Bay Area. Shop here first.

Borrow/Give
Places where you can borrow or rent a telescope in the Bay Area. Borrowing is a great, no-risk way to discover if astronomy is the hobby for you.
Information for those seeking to sell or donate used telescopes.