New Telescope Owner Clinics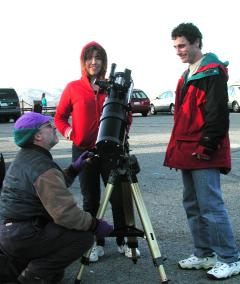 Learn how to work your 'scope
Star parties have long been a great place to socialize with more experienced amateur astronomers, and get some tips about the night sky. But twilight and dark are not the best times to tinker with and get familiar with a new telescope.
SFAA and the Sidewalk Astronomers are inviting new (and "new again") telescope owners to take advantage of their collective expertise on a one-on-one basis at the monthly City Star Party, held at Land's End and at the Randall Museum in San Francisco.
These clinics will be held an hour before sunset, so there is enough light and time to tweak and get familiar with your telescope.
Here are the kinds of things experienced astronomers can help with:
Aligning the finderscope or reflex sight (such as a Telrad)
Aligning the optics
Polar alignment for your mount
How to operate your mount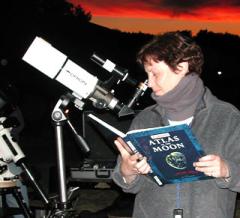 Stay for the star party
Once you are familiar with your telescope in the daytime, join the San Francisco Amateur Astronomers in observing the night sky with your new telescope.
Here is the chance for you to learn things like:
How to read a star chart
How to find alignment stars
How to find and center objects in the eyepiece
All makes and brands of telescope are welcome and encouraged. Much of the time someone in our group of amateur astronomers will have the same telescope or a similar one. If not we can help you figure it out.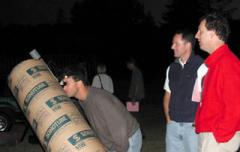 Let us know you're coming
Call or send an email if you want to attend a clinic. If we know you're coming, we might be able to track down an expert for you.
Please let us know what date you plan to attend, and what kind of telescope you're bringing.
Here's a short checklist if you plan to attend:
Let us know you're coming!
Pack your telescope and mount carefully
Bring all the loose pieces, eyepieces, controllers, and instructions
You might want to have a few simple hand tools, especially a phillips screwdriver and any specialized allen wrenches
Bring extra batteries for things like Telrads and red flashlights
Bring any star charts or planispheres you want to use in the evening
Pack a picnic dinner and enjoy the sunset
Dress warmly! Wear many layers. It may be a balmy 70 degrees during the clinic, and drop quickly to 50 degrees after sunset.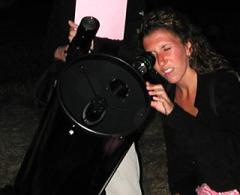 Where and when
New telescope clinics are planned for one hour before sunset on a Saturday each month. Check the "Events" box on the right side of this page as well as the for dates, times and locations of the next upcoming event.
Clinics are sponsored at either the Randall Museum or Land's End Recreation area near Point Lobos in San Francisco. Check the event listing for detailed location information.
See this page for public transit and driving directions to Randall Museum and Land's End.